News
A Feel for Fashion: Steff Yotka
Inspirations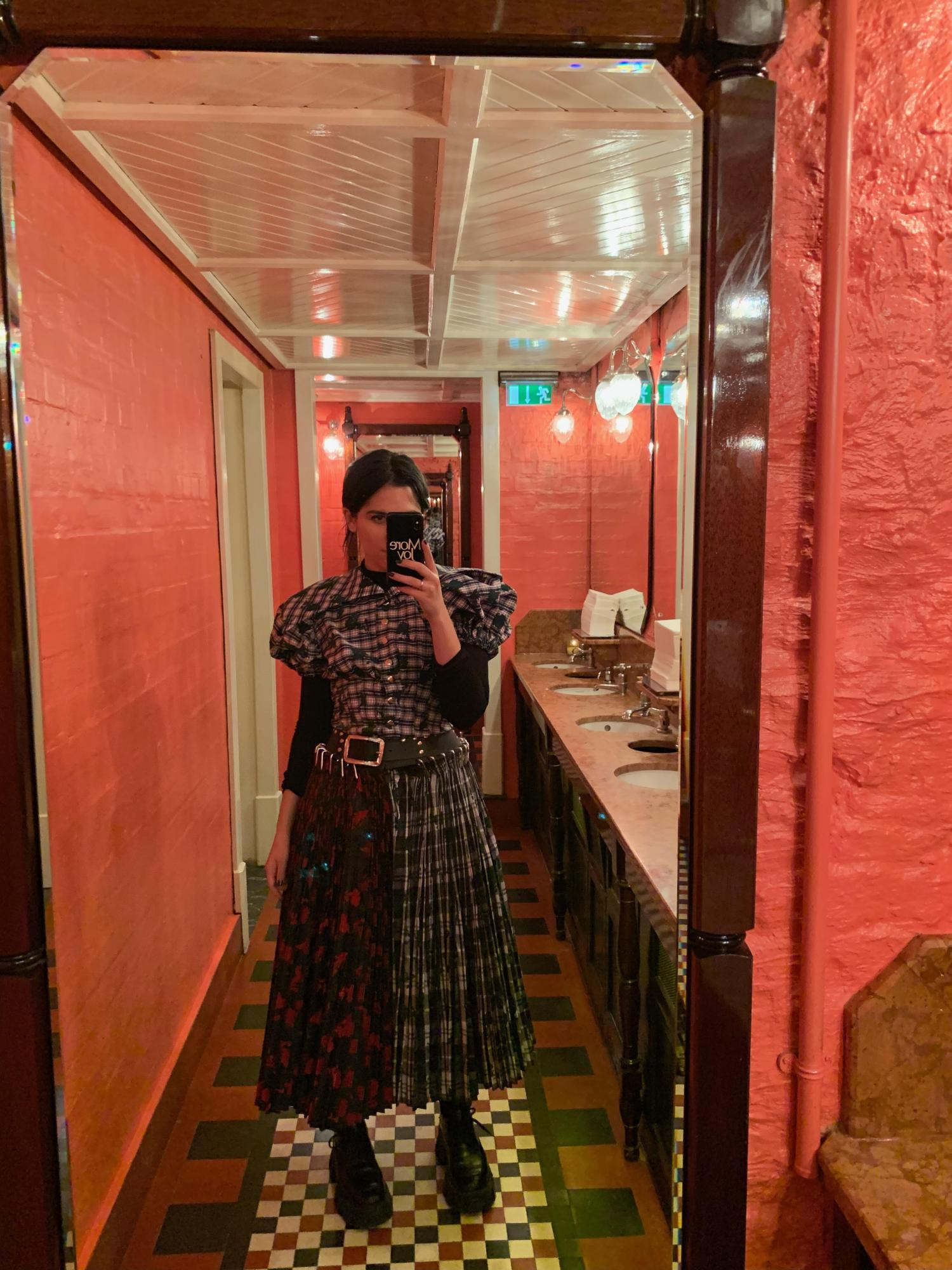 For many years, Steff Yotka was among the most familiar and frequent bylines on Vogue Runway, often authoring several articles a day – whether breaking news, collection reviews or a witty spin on what everyone needs in their closet. She joined the team back in 2014 when the site was beloved as Style.com and went on to become Vogue's global director of social media. Last August, Yotka joined SSENSE to spearhead the retailer's content operation. And her voice as a fashion writer and critic can found elsewhere, including on the Business of Fashion where she offered up her relatable, incisive observations on the most recent NYFW.
What creates an emotional response for you in fashion today?
Nothing is better than a designer who has true conviction in their vision – whether they're making a white tee or a gigantic blob dress. I want to go to a show and feel like, "Wow I need to change my whole life to fit into this world." It happens each season for me at Rick Owens, Junya Watanabe, Kiko Kostadinov. I need to believe in a designer who believes in themselves and doesn't question their intentions. 
Often we see several designers arriving at a similar idea during a season. How do you explain this creative intuition?
Designers are friends – or should be friends – and should pay attention to what their peers are doing. Tuning in to the world, the small shifts in culture, the larger fashion conversation is fundamentals. Some designers are actually the best fashion critics, too. I often text Mike Eckhaus from Eckhaus Latta after a show, or Kiko to get their takes. 
How do you feel about designers expressing or interpreting their worldviews in their collections? 
I'm a firm believer that you have to live a life to design a garment that can come alive. For a garment to be believable it needs to have a little philosophy behind it. In that way, I find some of the virtue signaling on the runway a little overkill—say it with your design language, not a slogan. 
How would you like to see fashion evolving this year? 
I would love to see more support from the big houses for the smaller and independent designers. Production costs are rising. Budgets are being slashed. There are so many potent and powerful talents who deserve the chance to make it. The logistics part of fashion is not very glam, but I love to see designers banding together to find solutions. Olya and 1 Granary are working on linking designers with deadstock suppliers. How can these behemoth brands help too? 
This interview has been lightly edited for clarity.