News
Robert Wun Conquers His Fears
Interviews
In the rarified world of haute couture, the petites mains attired in white lab coats and gloves delicately handle the precious creations that require thousands of hours of labour. For Spring Summer 2023, Robert Wun thought about these craftspeople and, also, what could go wrong if one is not careful. He considered his own part in this puzzle. Born in Hong Kong and based in London, he has spent the last eight years advancing his multi-layered geometric designs that he often imbues with personal meaning. Now, Wun is finally seeing his name in lights. Having turned his attention to a made-to-order business model, he rounded out 2022 winning the €100,000 Special Prize at the ANDAM Fashion Awards and finding out he would close Haute Couture Week. Despite the windfall and breakthrough success, the London-based designer was grappling with self-doubt. 
Wun's intrusive thoughts forced him to confront various fashion faux pas. He hinted at them with prints and decorative accents in a line-up that witnessed him amplifying his architectural prowess with supple drapery and sculptured tailoring. Evening coats assume grandiose proportions and immaculate gowns have billowing trains. Other sinister elements, such as a grand raincoat redolent of Georgie from It;a psychedelic trouser suit with a sweeping train resembling botched makeup; or a clown mask emerged, too. Rather than letting fear and self-doubt win, Wun conquered them. 
"It comes together through the idea of turning these accidents into something beautiful. So the collection is not about fear, it's about confronting fear, embracing it, and turning it into something beautiful," said Wun over a video call from his London studio.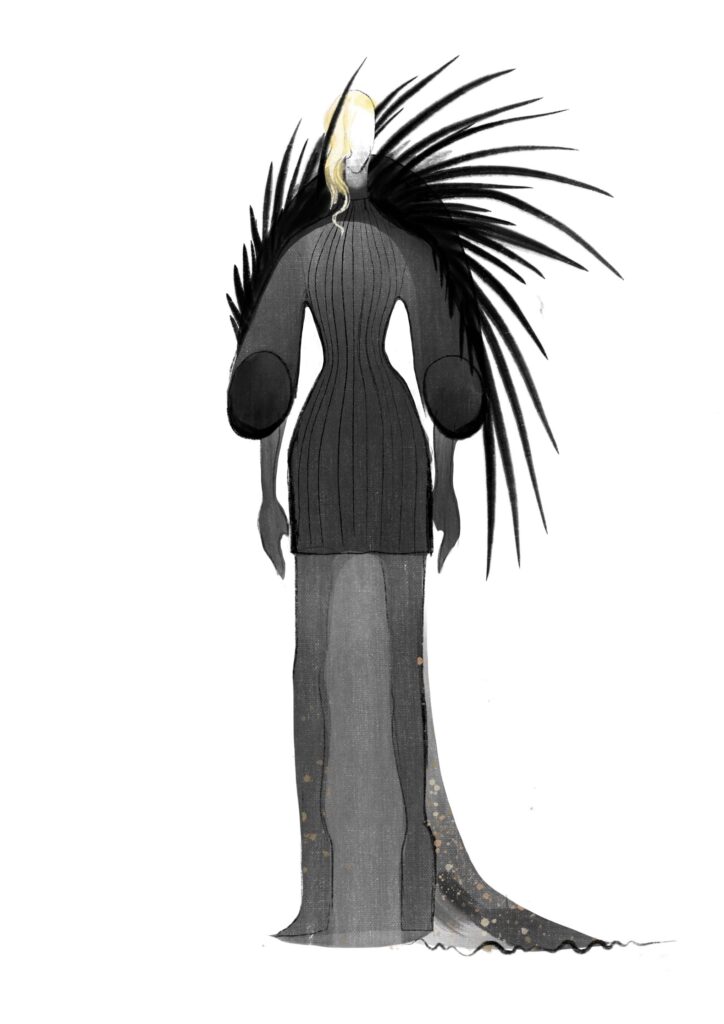 Many couture houses propose a story or theme each season. Is there a story to this collection?
One thing to know about the brands that showed this week, they would have started their collections in June. We only found out that we would be showing in November so we started then. We have had a much shorter time frame. We feel there's a lot of expectations — which I'm grateful for; it's what all designers hope for — because it's our first show. There's excitement, anxiety, stress, and happiness. When I designed the collection, which is called 'Fear,' there was a lot of self-doubt and I channeled that into inspiration. Every look is connected through the idea of a fashion accident: heels that are broken, coats covered in raindrops, stains like blood, coffee, and wine bleached fabrics, cigarette burns, and broken pearls. We wanted to turn these elements into something very special. 
Tell us about your path to becoming a couture designer?
I'm still trying to push myself out of my comfort zone and find something new. The difference between the beginning [of my label] and now is that I've gained experience in knowing what to do, how not to make the same mistakes in terms of business decisions and the direction we're taking. When we talk about new brands, we're very focused on the idea of scalability. Fashion has turned into a machine in the sense that we're giving people what they want, but not inspiring them to look at something that they might not know they want. We need to leave room for designers who have different ways of approaching business. I learned that in the last few years because I tried to go towards wholesale and tried to design in that direction, but I realised that I wasn't happy and it wasn't going to work out for me. I like that what I'm doing now is purely for me.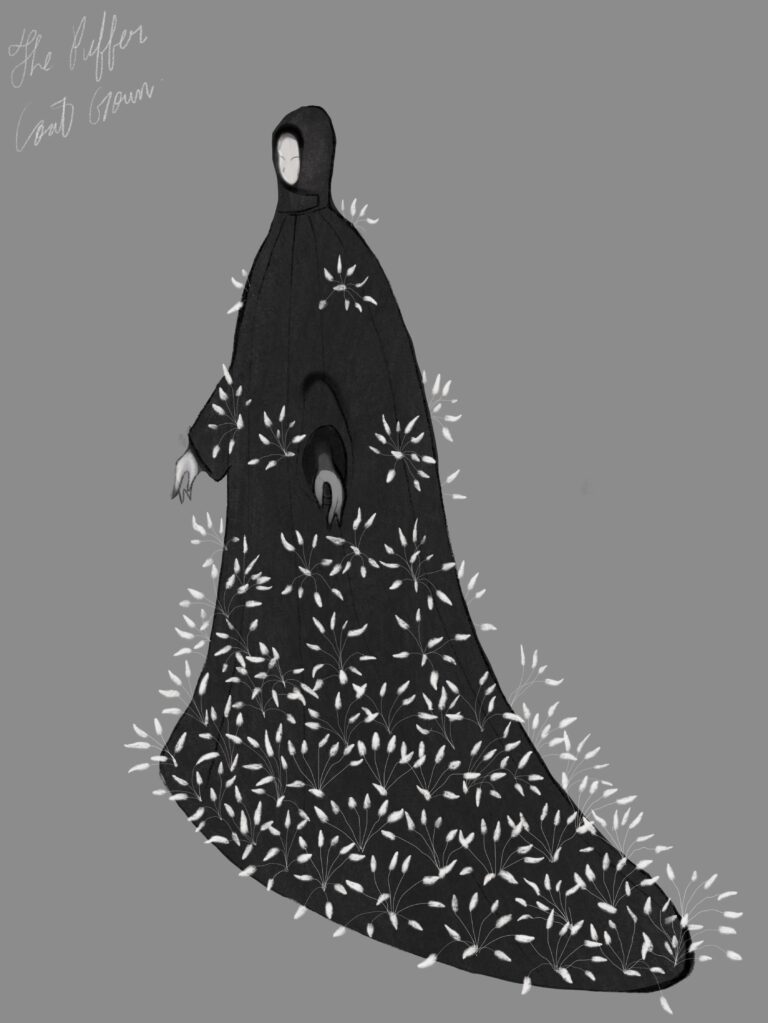 The essence of couture is craftsmanship and the preservation of tradition, but how do you think of couture evolving for today — as a contemporary proposition?
I have always seen fashion as art. When I was having discussions about showing at Haute Couture Week, the recurring theme was 'special pieces.' That's what haute couture is. But there is a disconnect between this and the elitism and class differences [in haute couture]. Is it only for wealthy people? Is it only about embroidery or the amount of hours that goes into something? Can it be more than that? Why does haute couture need to exist today when there's so much that can be explored with ready-to-wear? On the other hand, what can haute couture explore that ready-to-wear cannot? I'm trying to find the balance and see if I can continue to tell the story of who I am and what I believe in – socially and politically – as a haute couture designer.  
Evolution is gradual; revolution is radical. Is fashion still capable of revolution?
When people try to start a revolution, it never really ends up being a revolution. To truly have revolution, you need to believe in something that not a lot of people believe in. When you don't plan a revolution, that's when one usually starts. In fashion, especially because everything has been done before, there are designers who have been doing things that might be seen as revolutionary. I think that comes from them being comfortable with who they are and deciding to do something that mightn't make complete sense at this time. The brutal uncomfortableness of jumping out of the conversation and trying to do exactly what is in your head is the real revolution. Personally, I don't think I'm trying to make any revolution or want to get people to join a certain bandwagon – I want to do something special. I have a story and I want to share my vision.